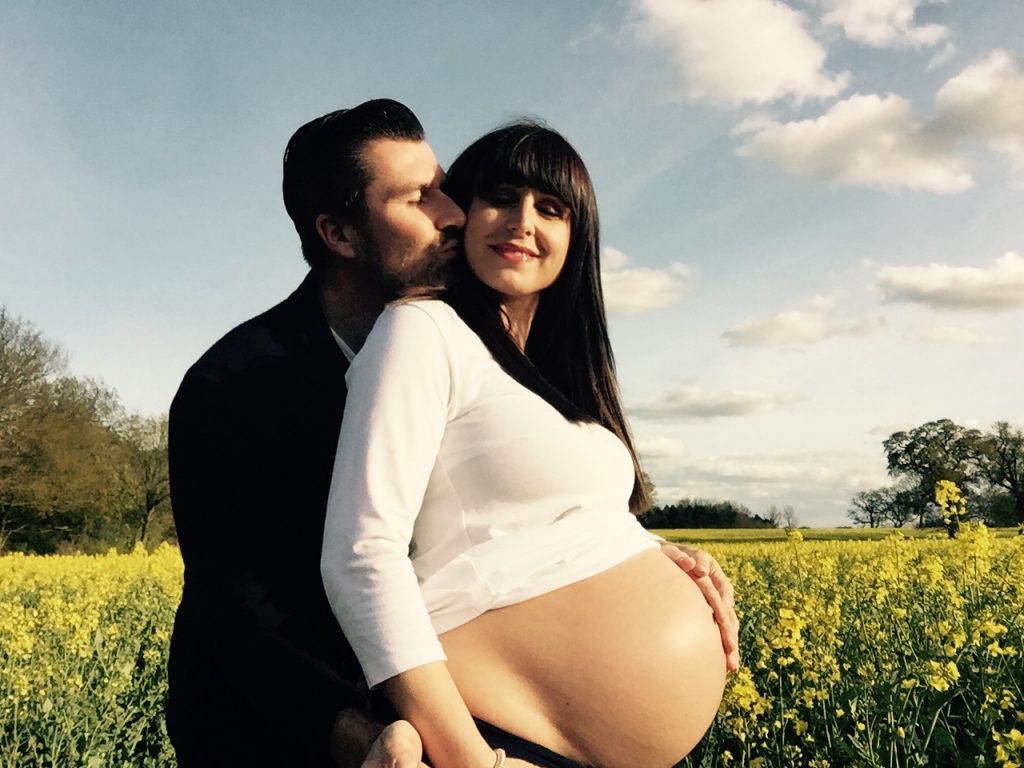 Like many women who devastatingly experience the loss of a pregnancy/baby, it's so hard to ride the rollercoaster to motherhood again because a whole new world has been opened up to you. One which exists but is hardly ever spoken about.
After giving birth to and losing my beautiful identical twin boys Archie & Hugo at just 22w4d in my first pregnancy due to pre-term labour, I struggled to ever believe that I would become a Mummy again. Thankfully I had the love and support to get me through those dark days and found my way to feeling ready to try again. I found out that I was pregnant again and remember feeling such mixed emotions – such happiness at the fact that I was able to get pregnant but then extreme anxiety, dread and fear soon kicked in. How could I possibly enjoy, let alone get through this pregnancy because of what had happened?
I continued with counselling, had acupuncture to keep calm – I had to do everything that I could to make this pregnancy different. My friend was pregnant too and suggested that Hypnobirthing may help me. I'd never heard of Hypnobirthing and imagined tie dye, vagina whispering and voodoo but I had nothing to lose and my Husband and I embarked on a private course in our own home due to feeling so sensitive about our past experiences.
We both found the course so interesting and learnt so much about birth and most importantly how I could nurture my baby and I through relaxation and breathing techniques during my pregnancy. It gave me a focus to manage my anxiety and fears, which did always creep in but I could deal with these feelings because of my Hypnobirthing practice. I also practiced pregnancy pilates.
On the afternoon of Sunday 8 May, at just 37w 2d into my pregnancy I lost my mucous plug and rang my Husband Benjamin to say that it could be ages before anything else happened, but to head home when he could. At around 7:30pm my waters released and although I wasn't having any surges called the labour ward at Warwick Hospital to let them know. We have family history of quick labour, so I was very aware that this could happen to me – mother's intuition kicked in and I felt that we needed to make our way to the hospital. My surges began whilst I was in the car and came every 2 minutes, so things began very quickly and intensely – my calm breathing kept me focused and brought me back to positive thoughts and visualisation of meeting my beautiful healthy baby very soon – "each surge brings my baby close to me", "my surges cannot be stronger than me, because they are me" were on repeat in my mind.
---
---
On arrival at the hospital I was checked in and taken to the ward where the midwives monitored baby, I was very calm and relaxed and probably gave the impression that baby would be quite some time, so the midwives left us to it and said they'd be back in 10 minutes. Within just a few minutes I asked Benjamin to call the midwife as I just felt that baby was coming – I listened to my body. Within minutes I was in the birthing suite, Benjamin trying to remove my sandals, bra and dress in-between surges. This could have sent me into panic mode but I took myself back to my breathing, visualisation and affirmations and remember going into myself completely, in tune with the movements of my baby and body, blocking out everything around me. The power of my mind enabled me to breathe my baby down easily without any pain, just amazing sensations throughout my body.
My beautiful baby boy – Maddox was born just after 9:30pm at 7lb 2oz, I was in pure disbelief that he was here but so relieved that he was perfectly healthy. I did have some stitches as Maddox decided to enter the world like superman but don't recall any pain during or after my labour.
Thanks to the power of Hypnobirthing I can honestly say that even after the worst experience of my life during my first pregnancy/birth, I loved giving birth to Maddox – it made it possible for me to have the most amazing experience of my life. Many people I speak to think I'm crazy when I say that "I loved giving birth" but I genuinely did and just don't recall feeling any pain, just a beautiful, calm, positive, life-changing moment.
Maddox was such a calm, relaxed baby too, he slept well and was an absolute dream – the perfect Hypnobirthing baby for a very lucky mama!