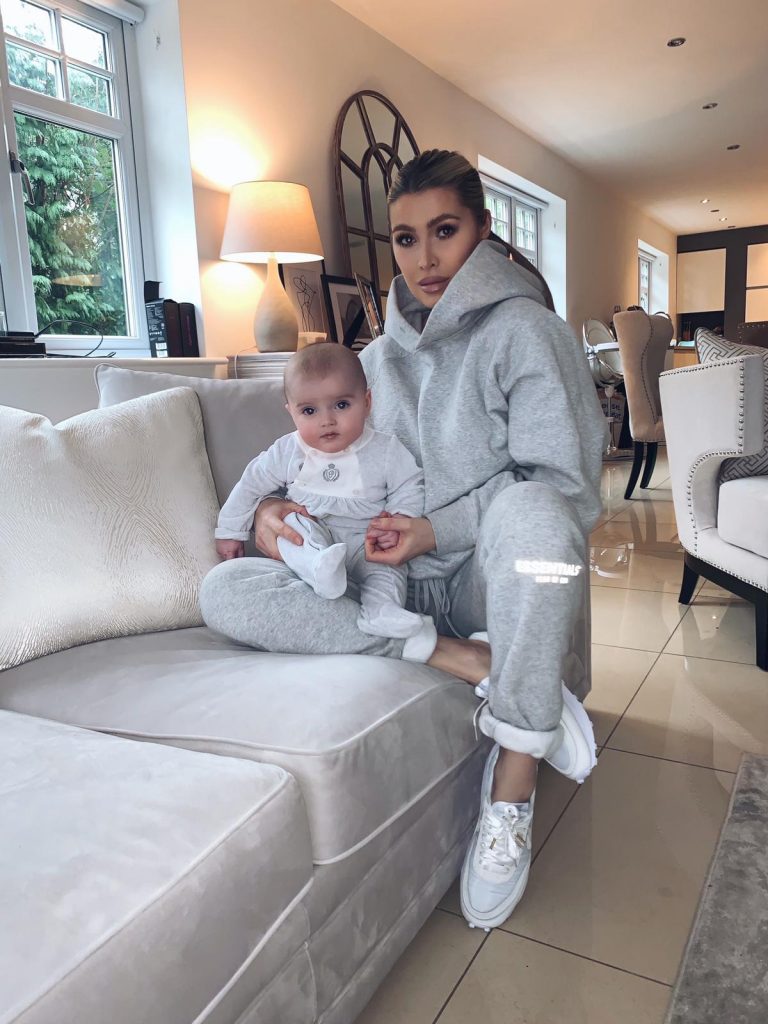 I'm so excited to have been able to collaborate with Lillie Lexie on this amazing 'Mama to be' competition!
Not only does the lucky winner get to win a complete Online Group Hypnobirthing Course with me but they also win a hamper of Lillie's 'Mama can't live without' goodies!
PRIZES…
Labour of Love Hypnobirthing – Online Group Course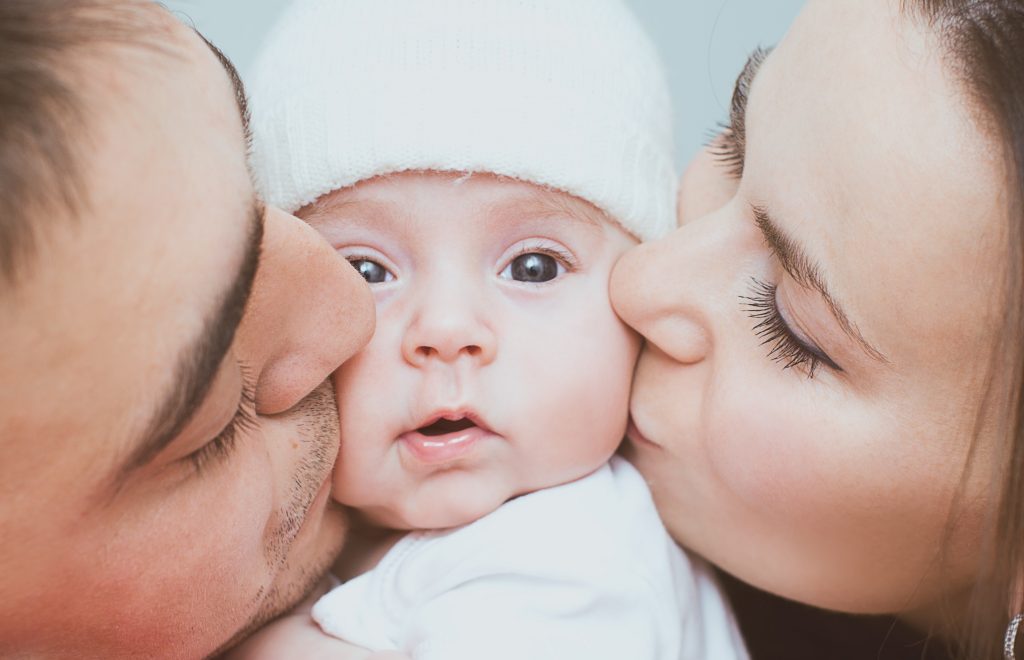 Hypnobirthing is a powerful, common-sensical approach to antenatal preparation, which compliments your natural instinct and ability to give birth. It also encourages you to nurture you and your baby during pregnancy through relaxation and to trust your body to do exactly what nature intended.
As a qualified Calm Birth School Hypnobirthing Instructor and Mum to two Hypnobirthing babies I love supporting and empowering women to enjoy their journey to motherhood, whatever your situation.
You can experience an incredible, empowering birth and I can't wait to show you how…
Online Group Hypnobirthing Course Includes: –
10 hours teaching time with me as your dedicated Hypnobirthing Practitioner covering: –
– How to achieve a deep state of relaxation

– Recognising and releasing any fears surrounding birth

– Stimulating your body's production of natural pain relieving hormones

– Essential massage, breathing and visualisation techniques

– Your body and the physiology of birth

– Stages of labour and how you can manage this

– Optimal positions for labour and birth

– Your birth companions role and how they can support you

– Empowering yourself with information to prepare your birth preferences for
every eventuality
– Discussing the importance of your birthing environment

– Watching and discussing positive birth videos

– Physical preparation to prepare your body for birth

– What happens after your beautiful baby arrives
Complete email/online/telephone support with me until you're holding your beautiful baby in your arms
The Calm Birth Method Book by Suzy Ashworth (subject to changes to postal/deliveries due to the Coronavirus this may be in online format)
6 MP3's (including 'Birth Rehearsal' and 'Fear Release') to listen to at home All course materials provided via email
An intimate online group (no more than six couples) in order to maximise your Hypnobirthing course
Access to a private Facebook/WhatsApp Group with your fellow group members Recommendations to complimentary therapists
A discounted Mindful Breastfeeding course
(RRP £250)
Facebook: @LabourofLoveHypnobirthingUK
Instagram: @labouroflovehypnobirthing
Baby Nails Mixed Pack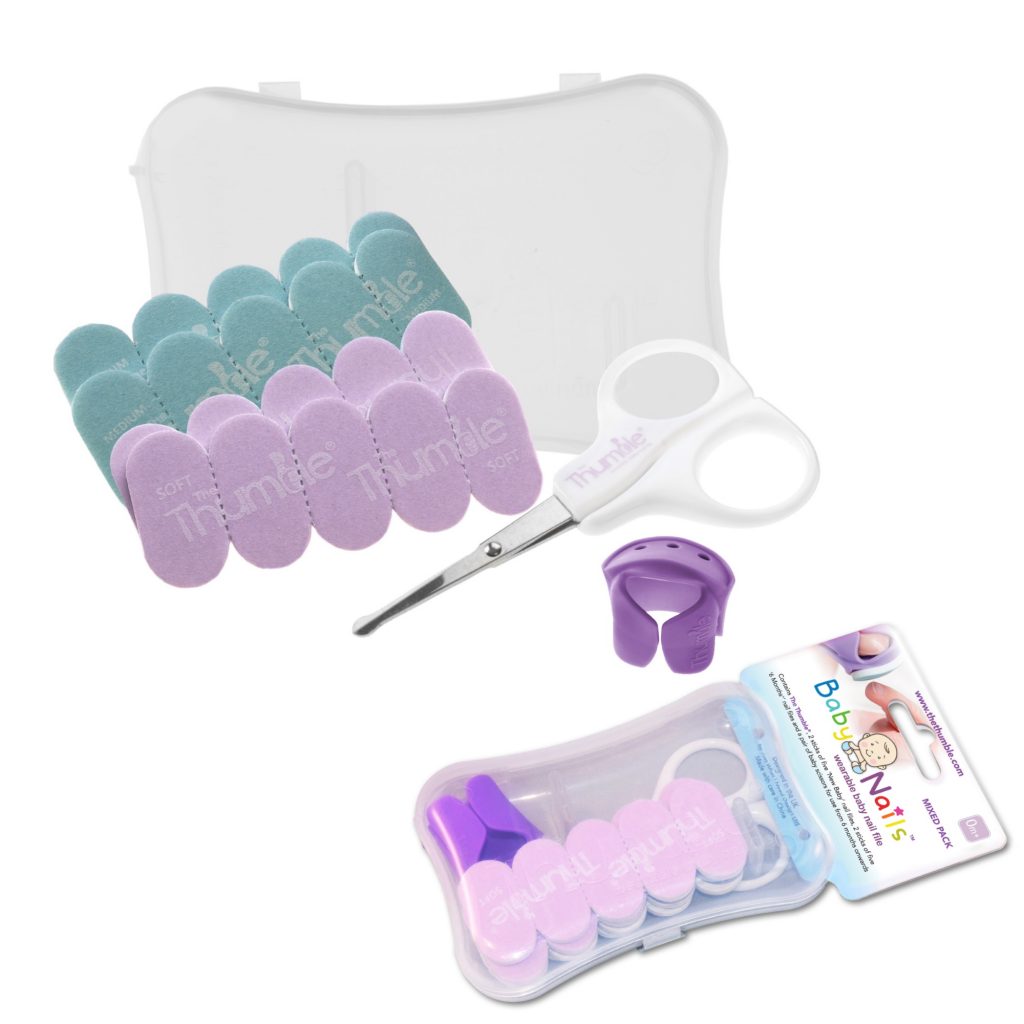 Baby Nails is an innovative and multi award-winning safe filing solution invented by a British Mum out of the necessity for her own baby as she struggled to care for his nails. With a clever wearable design, you can feed, cuddle or even read to your baby whilst filing their nails keeping them happy and relaxed. Baby Nails is all that is needed for continued care of your baby's nails from birth keeping everyone scratch free
Baby Nails Mixed Pack contents: The Thumble, 20 unique snap-off nail files (10 x New Baby and 10 x 6 Months+) & a pair of baby scissors to assist in trimming your baby's nails if needed from 6 months up, all contained in a handy case for safe & easy storage. (RRP £13.99)
Key features:
Usable from birth.
Regular use keeps your baby's nails short and smooth, preventing scratching.
Worn on the thumb so it stays with you as you tend to your baby's needs.
We often find that parents gain confidence with caring for their baby's nails as they get older and their nails get stronger. In response to this our Mixed Pack contains a pair of rounded edged baby scissors which can be used throughout their childhood. Don't worry if the scissors leave a sharp edge as the Thumble can then be used to gently file and neaten up, leaving your baby's nails smooth.
A safe alternative to baby nail clippers.
A flexible design allows the Thumble® to fit all sizes of thumbs and has an opening on the front for a long thumbnail to fit through.
(RRP £13.99)
Facebook/Instagram: @thethumble
Website: www.baby-nails.so.uk
Dreamgenii Pregnancy, Support and Feeding Pillow Nature Grey/Coral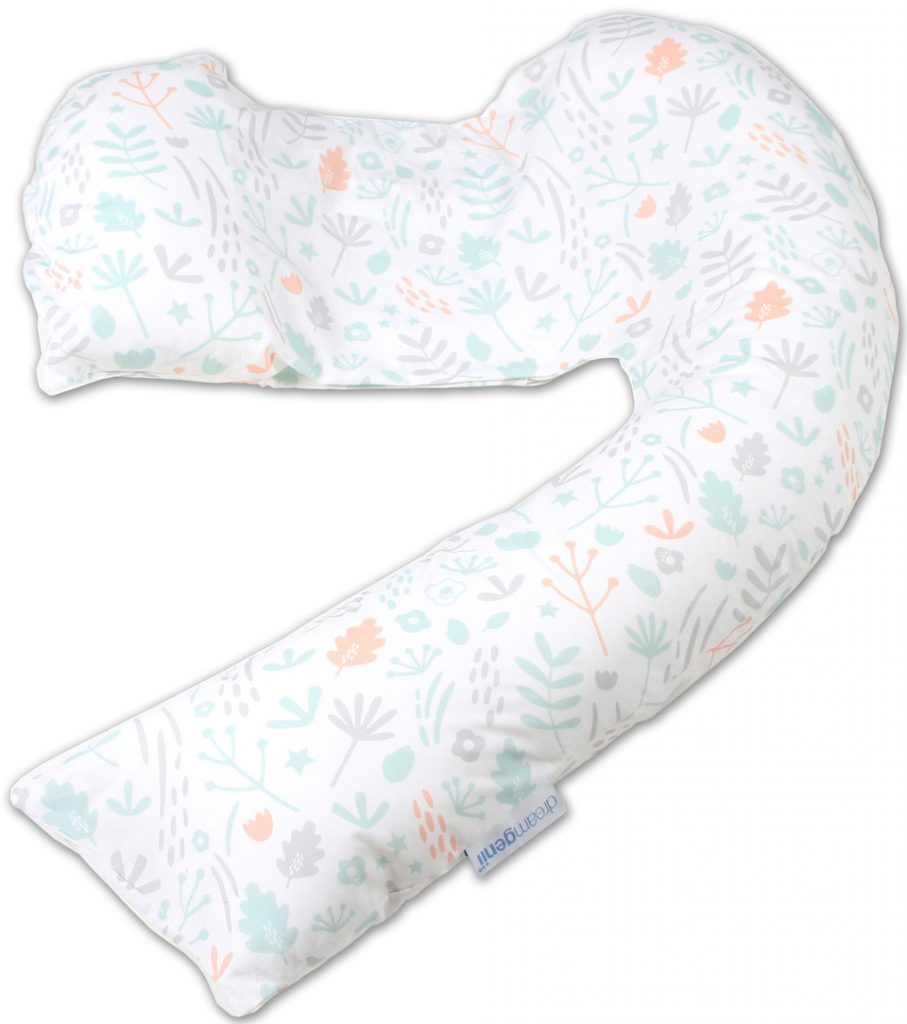 The dreamgenii® Pregnancy Pillow boasts a unique patented design for Support and Feeding – this one pillow has a dual function, so you will only need to purchase one pillow to help you through a comfortable, safe pregnancy.
Designed to be used from 20 weeks onwards the multi-award winning dreamgenii® Pregnancy Support and Feeding Pillow helps you get a restful, comfortable night's sleep. Unlike other pregnancy pillows, the unique and patented design of the dreamgenii® moulds around you and your bump, whilst also supporting your back and knees, as pregnancy progresses and sleeping becomes more difficult.
The super comfortable dreamgenii® pillow also helps you to sleep on your left side which helps optimise foetal positioning and encourages maximum blood flow between mum and baby.
Dreamgenii a must-have from the second trimester onwards. The pillow can then be used as a feeding pillow once baby arrives. The dreamgenii® Pregnancy Support and Feeding Pillow has been enjoyed by hundreds of thousands of women around the world and is recommended by UK Midwives.
Soft pastel colour cover
Also available as Pregnancy Support Pillow and Replacement Pillow Cover
100% cotton cover
Comes in Frustration Free Packaging, without travel zip bag.
(RRP £49.99)
Facebook/Instagram: @babycentraluk
Website: www.baby-central.co.uk
HotTea Mama Growing a Baby Gift Set
Growing a baby is basically the most amazing thing that anyone can do. So when your best friend, sister or daughter tells you they're pregnant, this is the perfect gift to help them through the first or second trimester.
When morning sickness and extreme tiredness hit, tea can help. This gift set includes two caffeine free teas, that are designed to support early pregnancy.
A caffeine alternative fruit tea, with grapes as the base for an alternative lift. And a tummy soothing, anti-inflammatory blend of ginger and whole citrus.
In combination with our splash proof keep cup, it allows a hug in a mug to be taken to work, on walks or anywhere you need.
Get Up & Glow – an uplifting fruit infusion, with grapes and tropical fruit as it's base.
Morning Rescue – a zingy blend of whole ginger root, lemongrass, lemon balm, lemon verbena, and whole peppermint leaf.
Contains: 1 x KeepCup, 1 x Morning Rescue Tea, 1 x Get Up & GlowTea. Each tea pack contains 15 whole leaf, biodegradable tea pyramids.
(RRP £24)
Facebook/Instagram: @hotteamama
Website: www.hotteamama.com
Kokoso Luxury Hamper of Organic Coconut Oil Skincare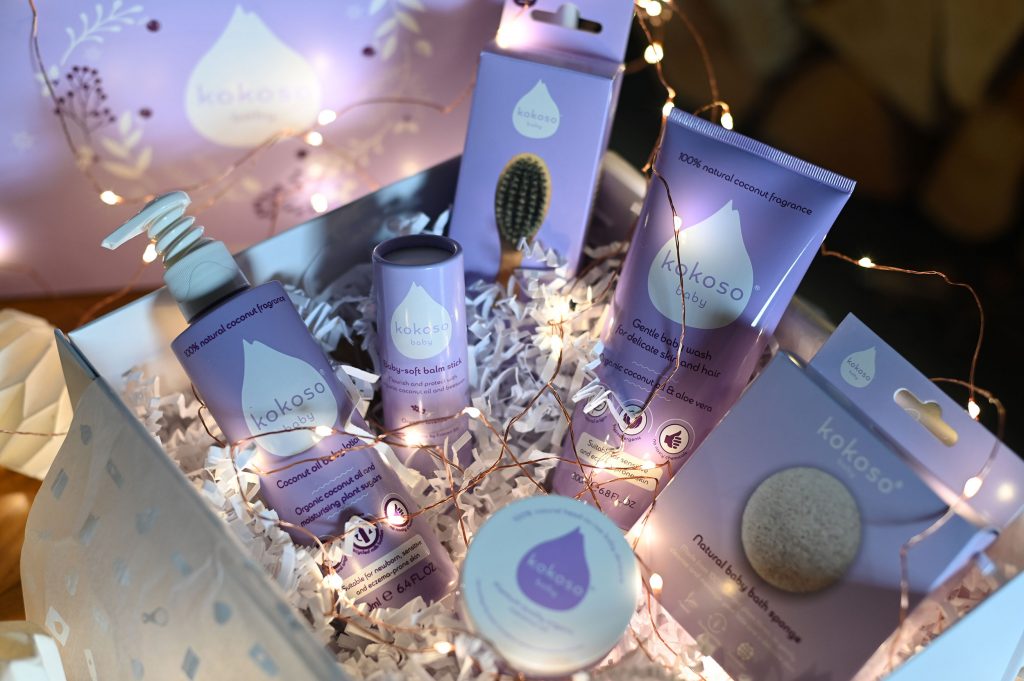 Our luxury hamper features six award-winning organic products made with only the purest, safest natural ingredients.
Beautifully presented in Kokoso Baby® tissue paper & a premium re-usable gift box, this extra special skincare set makes the perfect gift for your baby or a little loved one.
(RRP £49.95)
Facebook: @kokosobaby
Instagram: @kokoso_baby
Website: www.kokoso.co.uk
Lansinoh Compact Single Electric Breast Pump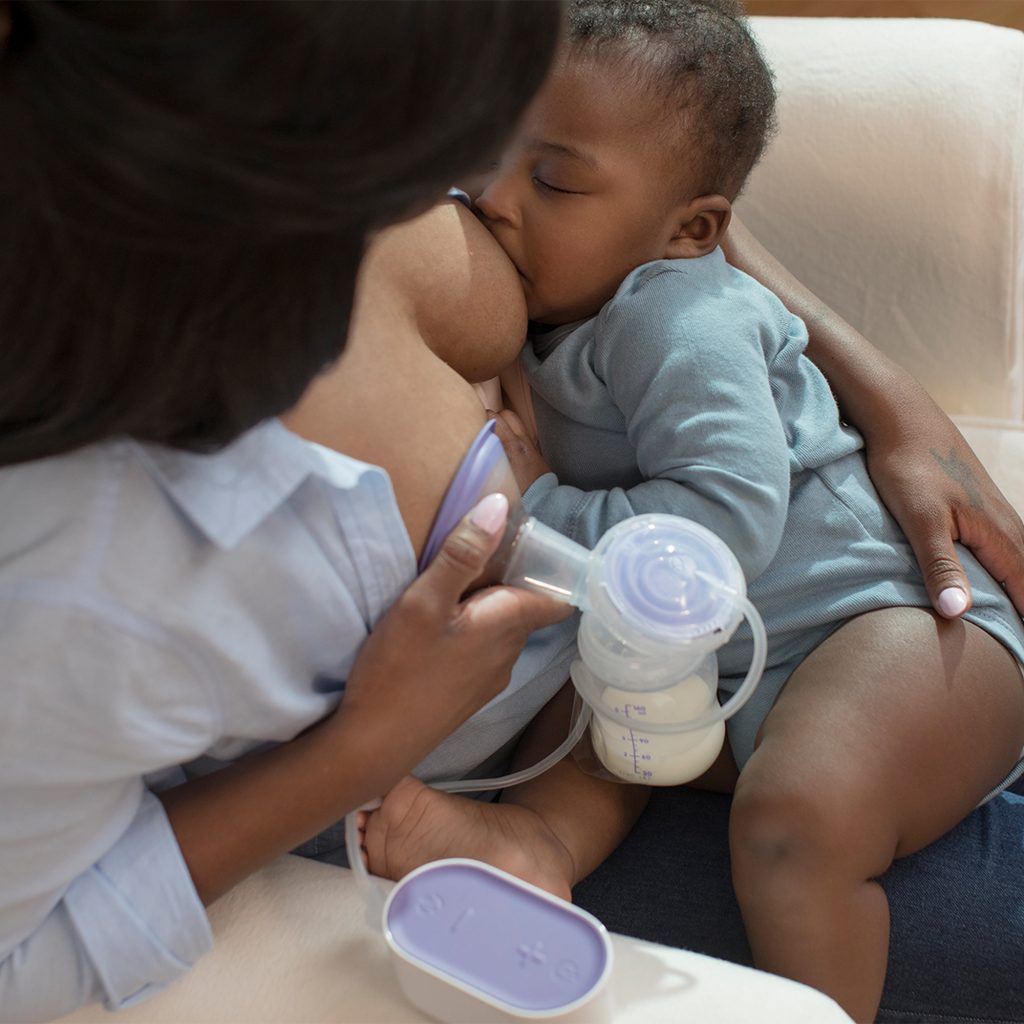 Lansinoh's Compact Single Electric Breast Pump is full of power yet small, lightweight and easy to slip into your bag when away from home. The 2-phase technology mimicking babys' natural feeding pattern and 5 levels of suction, mean maximum comfort for mum when expressing breastmilk.
(RRP £115)
Facebook/Instagram: @LansinohFamily
Website: www.lansinoh.com
Mama Designs Rainbow Muslin Swaddles / Large Muslins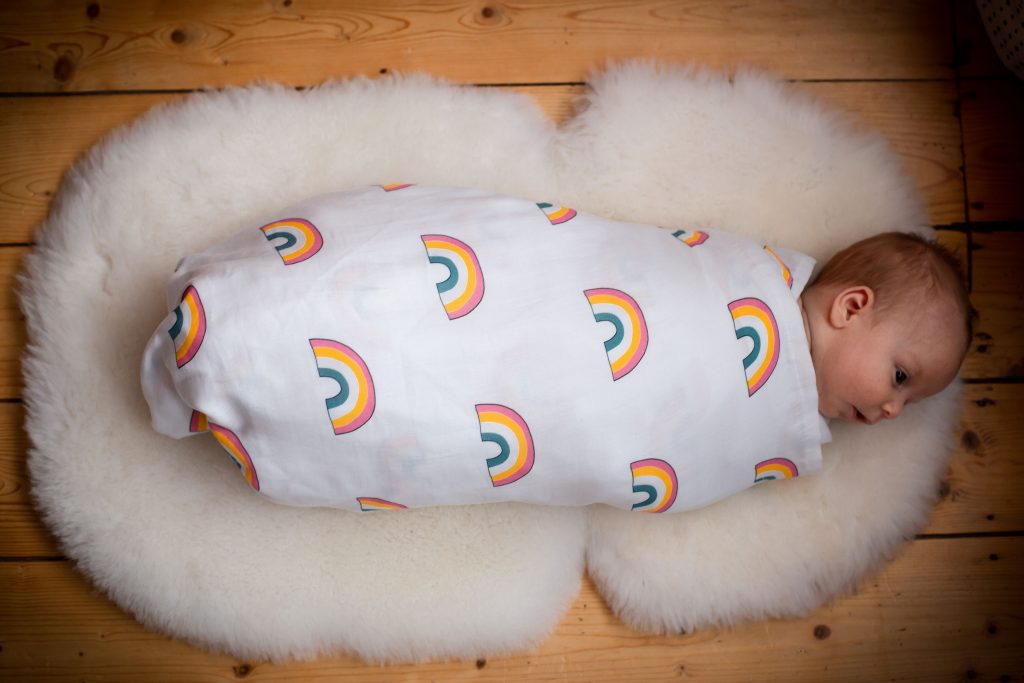 Our swaddle muslins are super soft double layered 100% cotton, so they are gentle on your baby. Perfect for swaddling, burping, feeding, wiping, comforting, a light blanket, a pram cover and anything else you can think of!
2 patterned cotton muslins
Mother & Baby Silver award-winning
120cm x 120cm
100% cotton
double layered
(RRP £26)
Instagram: @mamadesigns
Facebook: @mamascarf
Website: www.mamadesigns.co.uk
Secret Saviours Stretch Mark Prevention Kit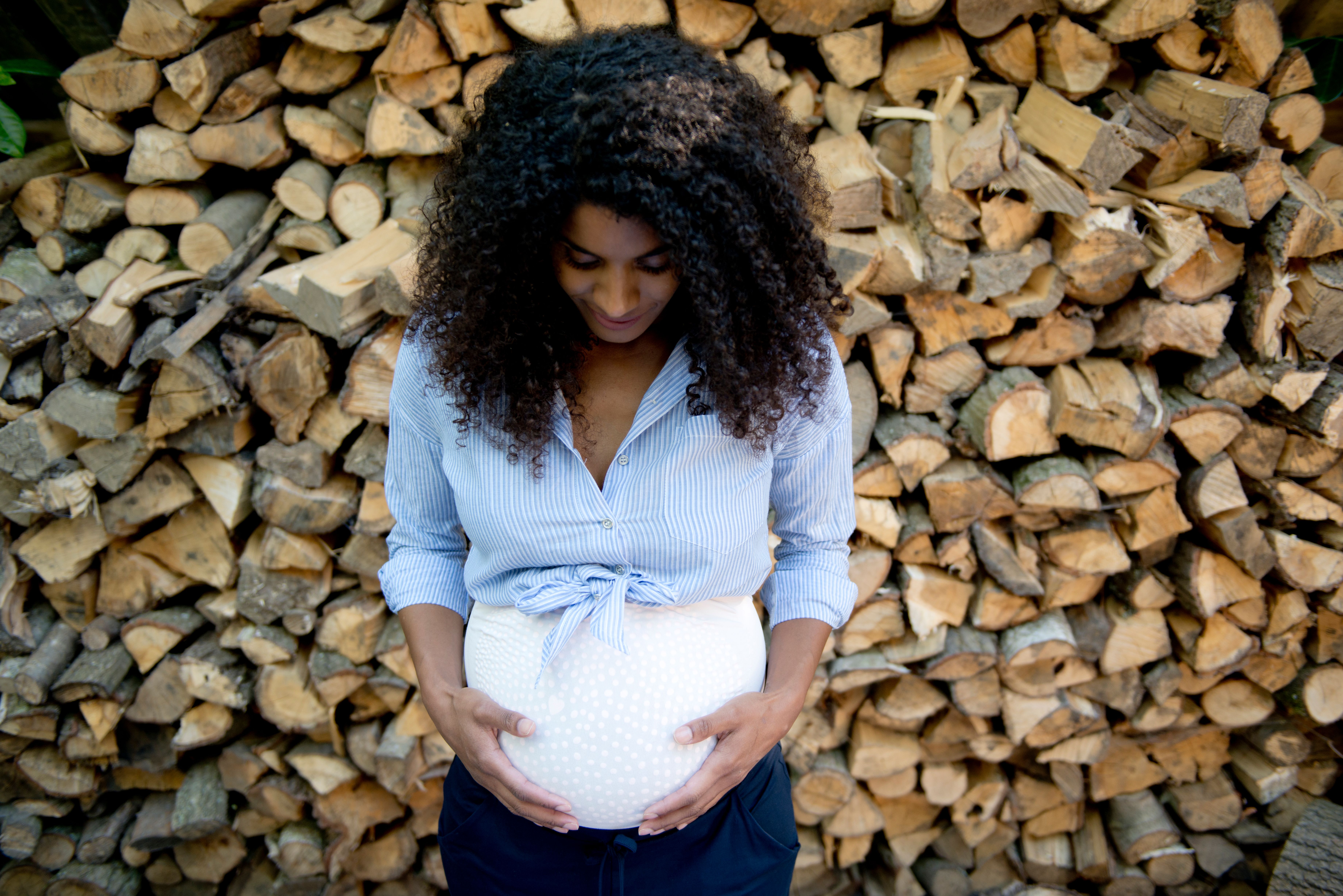 Secret Saviours is the only clinically proven skincare regime in the world able to stop stretch marks forming. Established by a small team of medical experts from UCLH, in conjunction with experienced mums, 82% of women who use this 3-step system remain stretch mark free after pregnancy.
The 3-step Stretch Mark Prevention System is centred around patented super-stretchy underwear which has been printed with clever pads that are worn against the tummy all day, dispersing tension and preventing the skin from 'tearing' downwards. This is worn daily, with a Day Gel which helps the pads grip the skin. Each evening the Bump Band or Full-Briefs is removed and the nourishing Night Cream massaged into the bump.
This system is entirely safe for the unborn baby and not only works for first-time mums but also prevents further stretch marks in women who experienced them in earlier pregnancies.
Choose from either the Stretch Mark Prevention Kit Bump Band or Full-Briefs Kit.
(RRP £90)
Instagram: @secretsavioursco
Facebook: @secretsaviours
Website: www.secretsaviours.com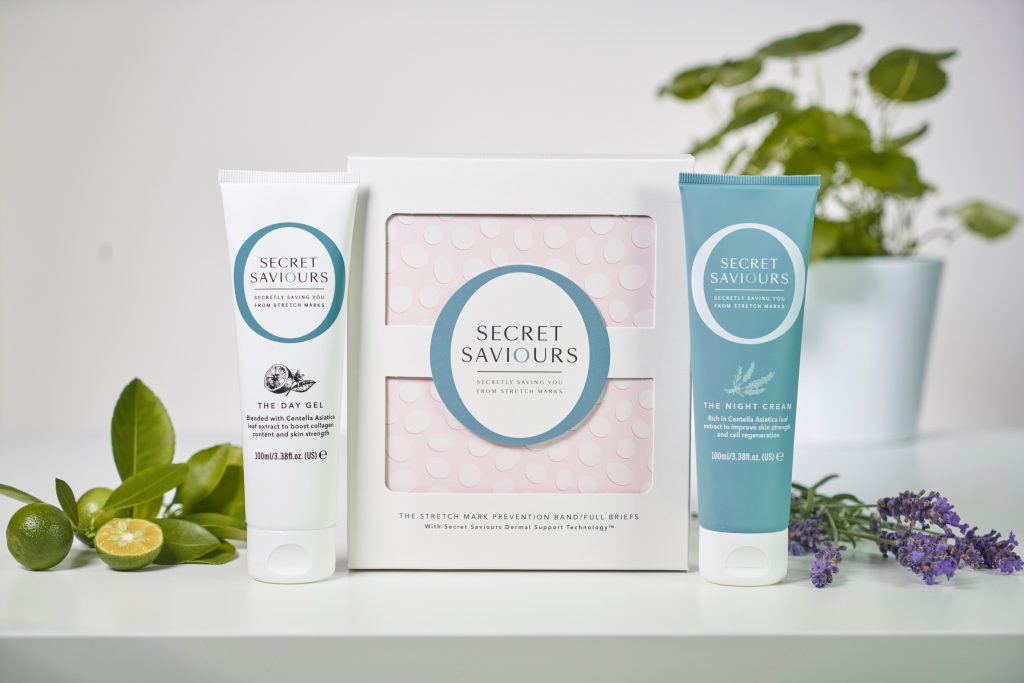 A Snugglbundl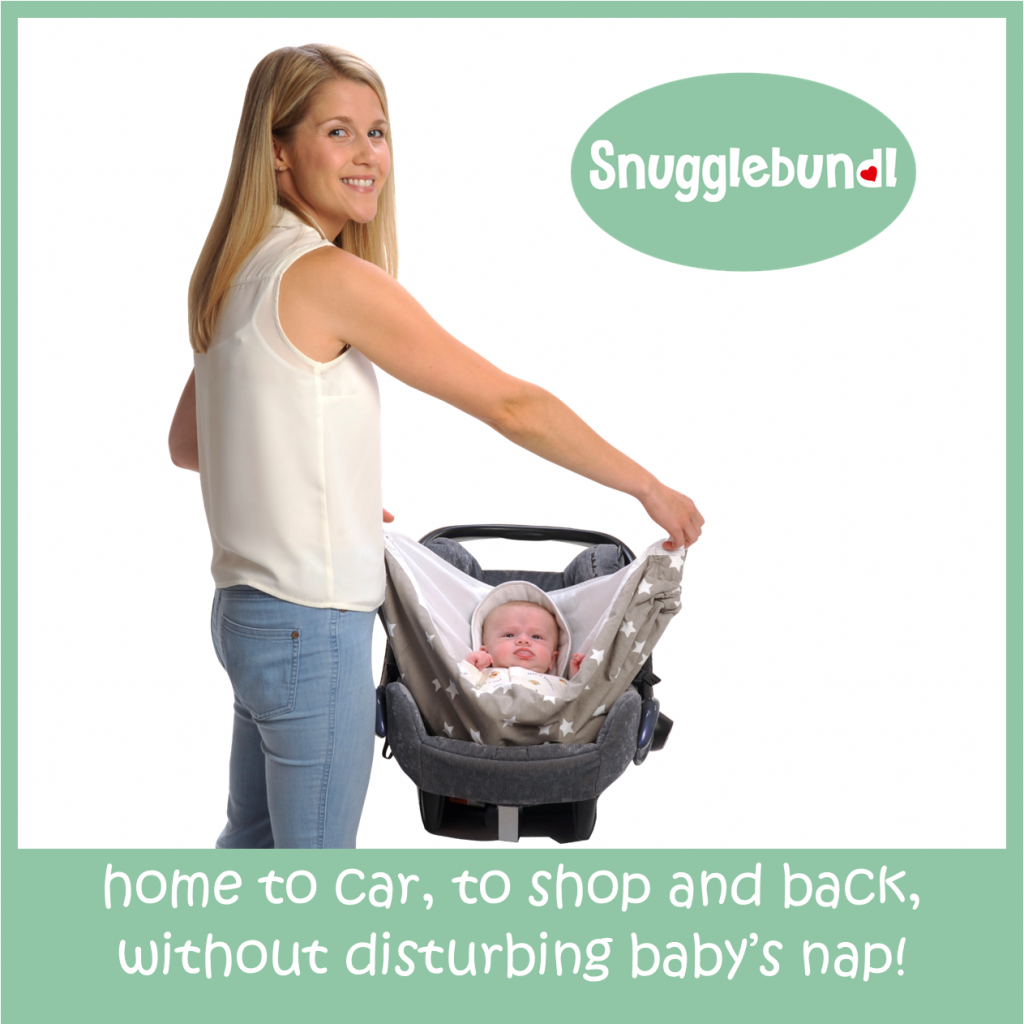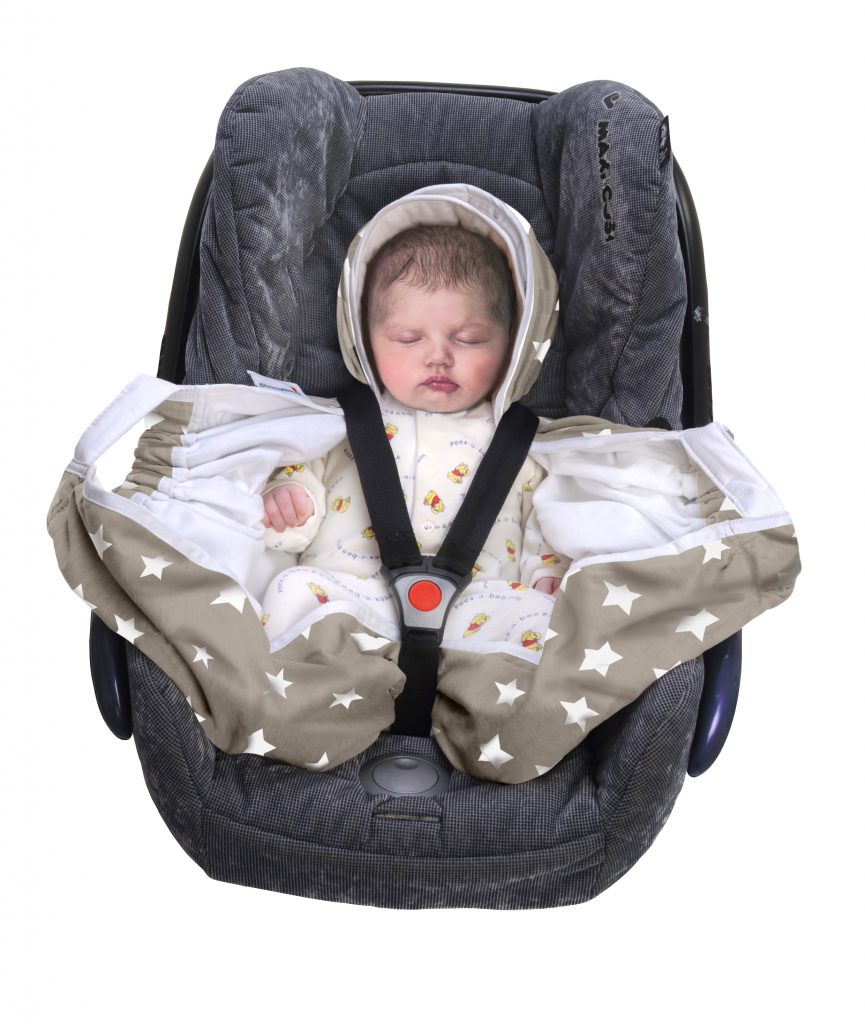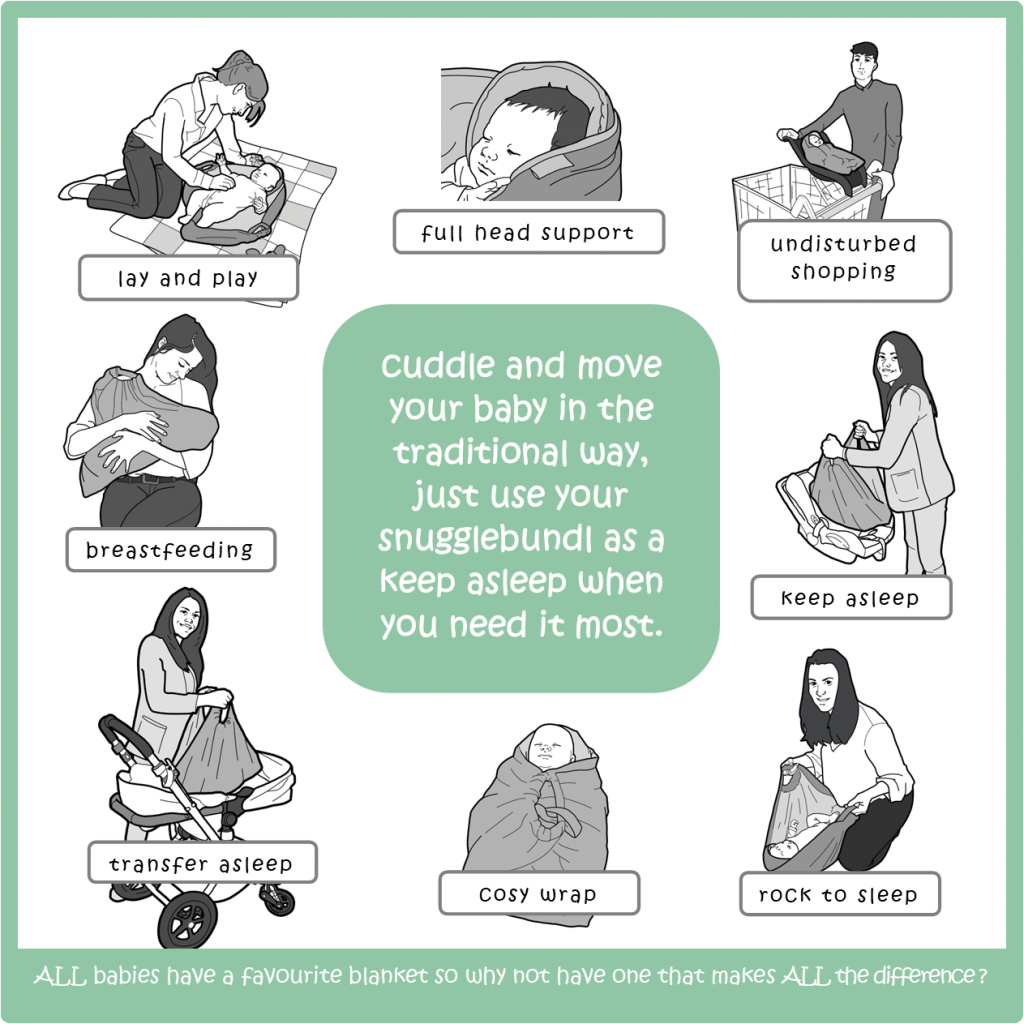 (RRP £39.99)
Facebook: @SnuggleBundlUK
Instagram: @snugglebundl
Website: www.snugglebundl.co.uk
Tisserand Real Calm & Happy Vibes Pamper Set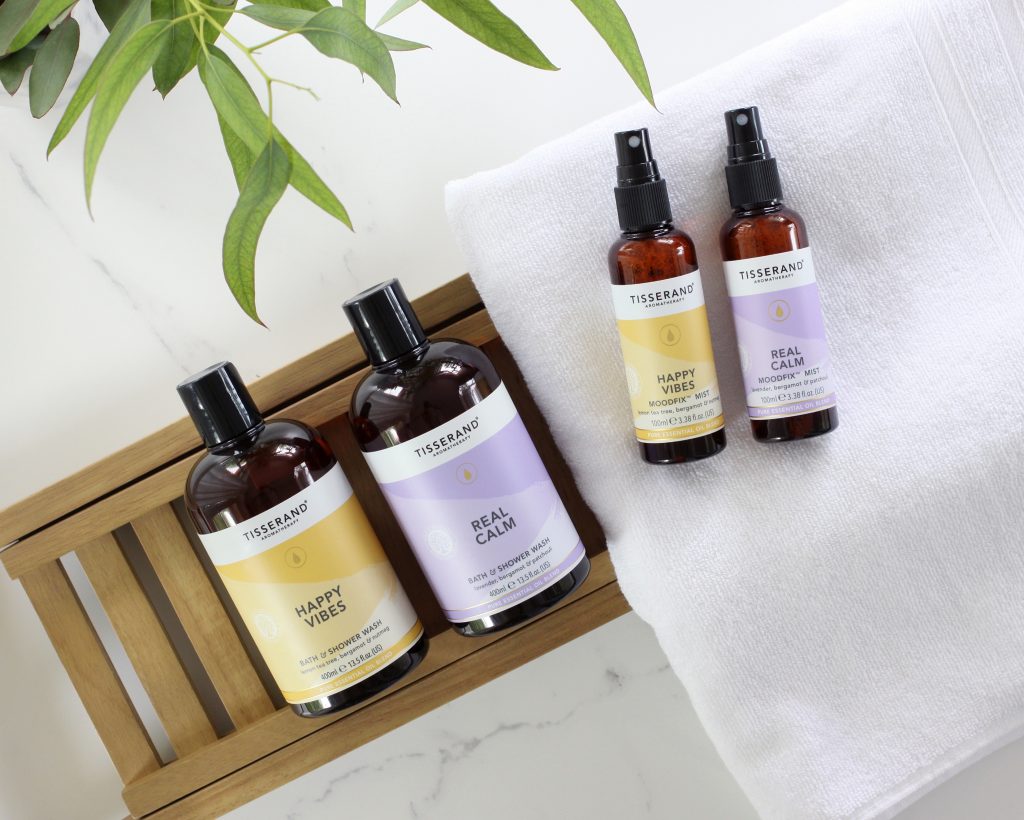 From AM to PM Tisserand Aromatherapy has your wellbeing covered.
Start your day the right way. Whether it's in your morning shower or a simple spritz of sunshine around you when you wake up, the Tisserand Aromatherapy Happy Vibes blend of Lemon Tea Tree, Bergamot and Nutmeg 100% natural pure essential oils can help uplift your mood, bring a smile to your face and help put a spring in your step for the day ahead.
Reconnect and reflect on the day. The Tisserand Aromatherapy Real Calm blend of Lavender, Bergamot and Patchouli 100% natural pure essential oils can help encourage a blissful moment to yourself, aid your meditation, yoga and mindfulness practices and simply provide a welcome distraction when you want to clear your mind and blank out the noise for a moment.
Set includes Real Calm Shower and Bath Wash, Real Calm MoodFix Mist, Happy Vibes Shower and Bath Wash; & Happy Vibes MoodFix Mist.
(RRP £43.20)
Facebook: @tisserandaromatherapy
Instagram: @tisseranduk
Website: www.tisserand.com
ENTER NOW…
To be in with a chance of winning this amazing prize, which is worth over £700, all you need to do is:
• Follow @lillielexie & @labouroflovehypnobirthing (& don't forget to follow the awesome brands involved too!)
• Like the pic and add your name in the comments section
• Tag as many friends as you like to enter them too
• For a bonus entry share this on your page or story & tag @labouroflovehypnobirthing
*Terms & Conditions*
Giveaway is open to all (participants must be based in the UK only), no age restrictions. Entries will close on Friday 22nd January at 8pm. One winner will be chosen at random & will be announced within 48 hours of competition closing. This competition is in no way endorsed by, or affiliated with @instagram in any way. Good luck!!
@thethumble Baby Nails Mixed Pack
@dreamgenii Pregnancy Support & Feeding Pillow (Nature Grey/Coral)
@hotteamama 'Growing a Baby' Gift Set
@kokoso_baby Luxury Hamper of Organic Coconut Oil Skincare
@lansinohfamily Compact Electric Breast Pump
@mamadesigns Rainbow Muslins
@ secretsavioursco Stretch Mark Prevention Kit
@snugglebundl Snugglbundl
@tisseranduk Real Calm & Happy Vibes Wellbeing Set