Free Introduction to Hypnobirthing
I offer completely FREE 'Introduction to Hypnobirthing' Sessions, so if you're curious about Hypnobirthing but unsure whether it's for you, or have a sceptical birth companion, then this free one hour Introduction to Hypnobirthing is perfect for you both.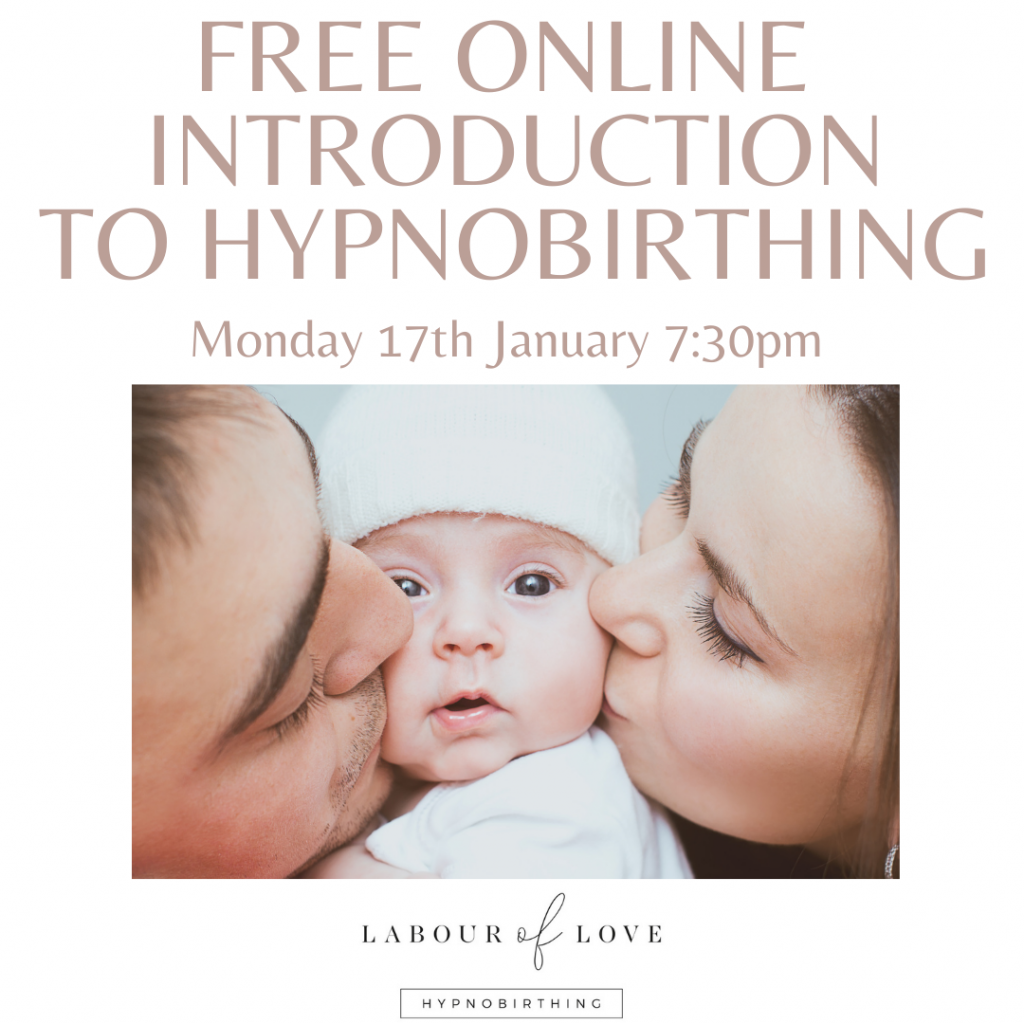 I will show you how you can let go of any fear surrounding birth, empower you with knowledge, discuss why pain doesn't have to be part of your labour, demonstrate techniques to enable your body to do what it naturally knows to do and empower you to prepare for whatever birth journey lies ahead.
During this session you will: –
Discover what Hypnobirthing is & how it works
Understand your body & the physiology of birth
Learn how you can use your natural birth hormones
Realise the power of the mind/body connection during labour
Understand the importance of relaxation in pregnancy/labour
Find out more about what would be covered on the full online course
You can experience an incredible, empowering birth & I can't wait to show you how…
I would recommend beginning your Hypnobirthing course anytime after your 20-week scan, with the optimum time to enable you to practice your techniques between 20-30 weeks.
Don't panic if you're further along in your pregnancy and you've only just discovered Hypnobirthing, you still have time and I'll do my utmost to prepare you for the best possible birth experience by delivering an intensive, bespoke course if you are beyond 36 weeks.
Contact me to discuss any questions you may have about Hypnobirthing or if you'd like to chat through your birth journey so far and how I can support you – claudia@labouroflovehypnobirthing.com